WELCOMING. INSPIRING. ENCOURAGING.
At RGS Springfield we are passionate about developing each individual child by ensuring that our teaching facilitates all learning styles and enables all pupils to attain their full potential. Our small size and nurturing ethos means we excel at delivering a challenging, individualised and exciting curriculum which allows and encourages opportunities for children to question and take risks in their learning, and thus to become independent and creative learners.
You are invited to visit RGS Springfield. Our School is located in the heart of Georgian Britannia Square, in the centre of Worcester City. The School opened in 1953 and we offer private education for boys and girls aged 2-11 years.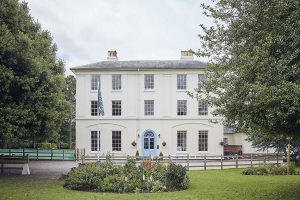 Forest of Dean Adventures No sooner had term started than Year Six were off on residential to the Forest of Dean! Packed and ready to go after lunch on the second day of term, we arrived at Biblins Youth Campsite and settled into our accommodation. This year we stayed in the Burrow which is a bunkhouse […]
Shabbat In RE, Year One have been learning all about Shabbat. As part of this learning, we were very lucky on Wednesday, when Mr Griffin joined us to teach us how to make special Challah bread, which is the bread shared during a Jewish Shabbat meal. Mr Griffin made the dough with us, where we […]
Subscribe to our newsletter
The SpringE is our weekly term time e-newsletter which keeps the reader up to date with the highlights from the previous week at RGS Springfield. Please fill in the form below to subscribe.
Our Holiday Club and Camp has a wonderful variety of activities with visiting entertainers, off site visits, horse riding and bushcraft. Perfect for children from the age of 2 to 13 years. We operate throughout the school holidays and invite you to find out more:
APPLE DISTINGUISHED SCHOOL
RGSW has been granted 'Apple Distinguished School' status across all four RGS schools. This was recognised for the introduction of the RGSW Digital Learning Programme (DLP), which encourages independent learning, enhances deeper thinking skills and prepares today's learners for tomorrow's global workplace.