The Governors have an important strategic role to play in the management of RGS Worcester and they also act as Trustees of the Charity and Directors of the Company. Their role is to ensure the Heads of the four Schools and the staff provide the best possible education for the pupils.  Governors bring their professional experience, life skills and common sense to this task. At RGS Worcester the Board of Governors includes individuals with a diverse range of skills and representing many different professions. They work as a team and their sole interest lies in continuing to improve the educational provision at RGS.
There is one Board of Governors overseeing the RGS family of schools. The full Board meets once each term with sub-committees meeting more frequently to conduct Governors' business with the Schools. Governors visit the three schools as frequently as they can and the often have specific areas of responsibility to oversee aspects of each school's provision.
The Board of Governors 
Chair of Governors
Mr Quentin Poole
Quentin Poole has held the most senior leadership roles at global law firm Gowling WLG over the last 20 years. He currently leads the firm's international business as Head of International Projects, which involves working with and developing the firm's numerous international offices and global relationships. He is one of the principal architects of the firm's people strategy which has won it many awards for its empowering approach to motivating people at all levels in the firm. It is one of only two organisations included in the Top 50 rankings of the Great Place to Work Institute's listings every year for the last 15 years. He has been a governor for more than 10 years, latterly as Vice Chair.
Vice-Chair of Governors and Chair of the Nominations Committee
Mrs Rosemary Ham
Rosemary Ham has a background in teaching and educational publishing: she is a former Head of English and worked for OFSTED, inspecting both Senior and Junior schools. She has a degree in French and Drama from Bristol University and an MSc in Educational Management. A former Vice Chairman and Director of The English Speaking Board, she edited the journal "Speaking English".
Chair of the Education Committee
Ms Kay Meredith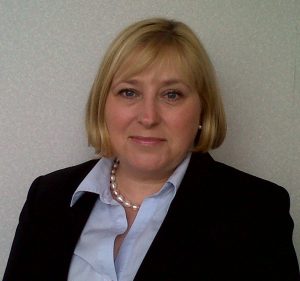 Kay Meredith joined the Board of Governors in June 2010. Her association with RGS dates back to her time as a pupil of The Alice Ottley School. Kay brings to the Board professional expertise in the area of Human Resources, where she has over 20 years' experience gained in a variety of organisations, including FTSE 100, the Civil Service and privately owned businesses. Before working in HR, Kay taught Latin and Classical Civilisation in a north London comprehensive.
Chair of the Finance and General Purposes Committee, and Chair of the IT Steering Group
Mr Howard Kimberley
Howard Kimberley (BA FCA) is Chief Executive of an international group of aerospace manufacturing businesses. He has held various senior management positions in multinational companies since qualifying with the largest firm of chartered accountants in the world, including 10 years as finance director of a public company. Howard is a former pupil of RGS Worcester.
RGS The Grange Staff Liaison and CCF Liaison Governor
Mr John Peters
John Peters served for 20 years as a Royal Air Force pilot and was a POW in the first Gulf War. Both his children attended RGS. He is a director of a business consultancy specialising in leadership, strategy and change and a coach to senior executives in Blue Chip companies. Formerly a chair of the Association of MBAs, he works with a number of business schools.
RGS Worcester Staff Liaison and SEN/Learning Development
Mrs Lesley Cook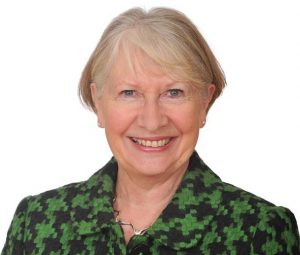 Lesley Cook was Chief Executive of The English Speaking Board for 6 years, with regular liaison with the educational regulator, OFQUAL, for syllabus and curriculum development. Her commercial and educational experience in schools, colleges and industry includes external examining in primary and secondary education, as well as of adults from all walks of life. She is a graduate historian, whose early career was as an Air Traffic Control officer in the Royal Air Force.
Governor
Mr Nick Fairlie
Nick Fairlie (BSc, FRICS) is a Fellow of the Royal Institution of Chartered Surveyors. Formerly a Partner of GVA, an international firm of property consultants, he subsequently founded and was managing director of a UK wide property company specialising in commercial property investment and development. He has recently founded and is sole director of his own Property Consultancy Company. Nick is a qualified rugby coach and three of his four children are former pupils of RGS.
Governor
Sir Roger Fry CBE
Sir Roger has a career in British education abroad, is President of the Council of British International Schools and an Honorary Fellow of Trinity College, Oxford. He brings to RGS an international dimension and expertise in school governance and management.


Governor
Mr Bryan Radford
Bryan Radford (BSc FIA FSA) is an actuary with multi-national experience in pensions and other employee benefits. Bryan is a member of the pensions panel of the CBI and currently works for a major CAC40 firm but prior to that was Principle and Senior Consulting Actuary with an international firm of actuaries. Both his daughters have attended the School, progressing through both RGS The Grange and RGS Springfield before moving onto the senior school. Bryan is a qualified rugby union referee but is quick to point out being qualified doesn't mean he is good.
Governor
Dr Emma Robinson
Emma Robinson is Director of Operations for the College of Medical & Dental Sciences at the University of Birmingham. She originally qualified with a BSc (Hons) in Biological Sciences and a PhD in Molecular Microbiology from the University of Durham. Her subsequent career, following initial postdoctoral academic research and teaching, includes appointments in scientific and research management roles in the Biotech industry and for the Medical Research Council (MRC) in Oxford, which confirmed her move out of the laboratory into academic management. Subsequently, she has 10 years' experience in higher education management through various roles at the University of Birmingham, progressing from specialist research management to the broad remit of her current role. As Director of Operations, she has accountability for the effective operation of a large and complex College including management of people (1,400+ staff, 3,500+ students), resources (£100m+ turnover, £295m research) and infrastructure (39,000m2 estate), with direct responsibility for the development of the administrative and business functions of the College.
Governor
Mr Andrew Greenway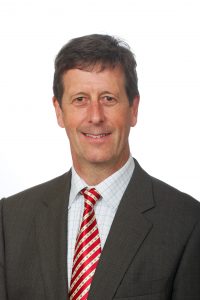 Andrew Greenway has recently been a Managing Director with Accenture, a large global firm specialising in consulting, outsourcing and technology. He has deep expertise in the following across multiple industries: Managing large teams and large budgets; programme and project management; re-engineering key business processes; designing and implementing complex organisational changes; helping clients to solve a tough business problem; IT and Cloud Computing; sales and marketing; logistics and manufacturing. Andrew is a Magistrate on the Worcestershire bench and a member of both Worcester Rowing Club and Worcester St Johns Cycling Club. He has four children who were all educated at RGS Worcester and brings both parental and high performing organisational perspectives to the RGS Board of Governors.
Governor in charge of Safeguarding
Mrs Sally Mills
Sally Mills has extensive experience working with children from early years through to young teens having taught in First, Primary and Middle Schools in both the maintained and independent sectors for more than 40 years.  She obtained a BEd. (Hons.) degree in English and Education from Liverpool University and subsequently an advanced diploma in Special Educational Needs from the Open University.  Sally began her teaching career in North West London and moved to Worcestershire in 1978 to continue her career working for 7 years as Head of English and Special Needs and then moving on to Deputy Head and eventually Head Teacher of a 9 – 13 Middle School, having obtained the National Professional Qualification for Headship.  For the past eight years, she has been working for the Local Authority supporting schools and colleges across Worcestershire in safeguarding children and child protection and has undertaken many courses to support this role.  She is now an independent safeguarding consultant, continuing to work with the education sector.
Governor
Mrs Rachel Wyatt
Rachel Wyatt has a background in early years and is passionate about the education and care of young children. During a 30 year career, Rachel worked in pre-schools and nurseries and then as an early years development worker and tutor. She was an Ofsted inspector for 16 years until her retirement in 2017. Rachel is a former pupil of the Alice Ottley School and has another connection with RGS because her family's construction company built Perrins Hall and Cobham Hall.
Governor
Mrs Katie Wormington
Katie Wormington has been a governor of Dodderhill School for the past six years and her three children are former pupils of both Dodderhill and RGS The Grange.  After formal training in agricultural, she has spent the past thirty years as an integral member of the family business that now manages over 1500 Acres in Worcestershire and Wiltshire, with arable, livestock and forestry enterprises, let properties and conservation projects. Due to needing both transferable skills and the confidence to work in a male-dominated industry, Katie is passionate about the importance of giving all pupils the skills to tackle and succeed in whatever career they wish to take.
Governor
Mrs Jane Cross
Jane Cross (BSc ALCM, FCA) is a Fellow of the Institute of Chartered Accountants in England and Wales. After training with EY, she has followed a career in financial services.  She is the Chief Risk  Officer for the Financial Services Division of a plc and specialises in risk management, governance and regulatory compliance.  Prior to this, she was CEO of Personal Touch Financial Services group following on from several Finance Director appointments. Her son is a former RGS The Grange and RGS Worcester pupil and her daughter a former RGS Dodderhill pupil.  Jane has a keen interest in classical music and regularly plays her flute with a small music group, she is also Treasurer for Girl Guiding in Droitwich.
Director of Finance and Operations, and Clerk to the Governors
Mr Ian Roberts OBE
The Chairman of Governors' contact address is: c/o The Clerk to the Governors, RGS Worcester, Upper Tything, Worcester, WR1 1HP.
Telephone: 01905 613391
Email: bursary@rgsw.org.uk